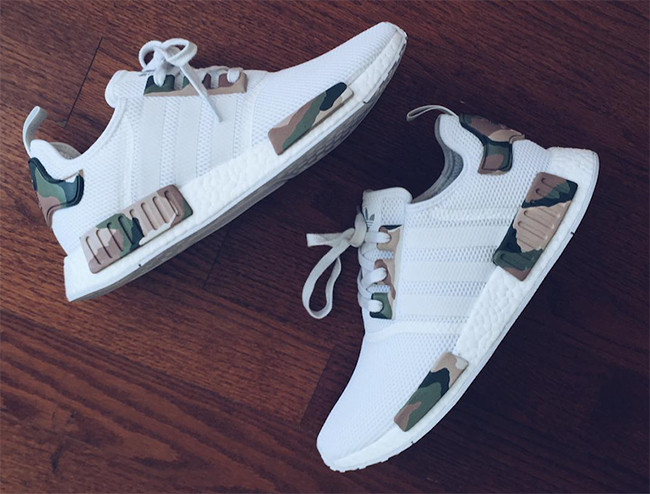 With the mass amount of adidas NMD releases, we knew that we would soon starting seeing customs. After a few limited releases under it's belt, the Three Stripes brand dropped a bunch of pairs at once using mesh. Since then, it seems like every month or so we receive at least five more color schemes.
Going by the name of alexanderjohndesign on Instagram aka Alexander-John took the 'Triple White' edition and added his artistic touch. As you can see, camouflage detailing has been added to the Pod overlays, down the eyestays and once again on the heel. Everything else is kept white to allow the camo graphic to really pop.
Keep scrolling below to check out more photos of the adidas NMD 'White Camo' Custom. We know there are plenty of fans of the adidas NMD, but let us know in the comments section below if you would grab them if adidas Originals released something like this.
We are sorry that this post was not useful for you!
Let us improve this post!
Tell us how we can improve this post?