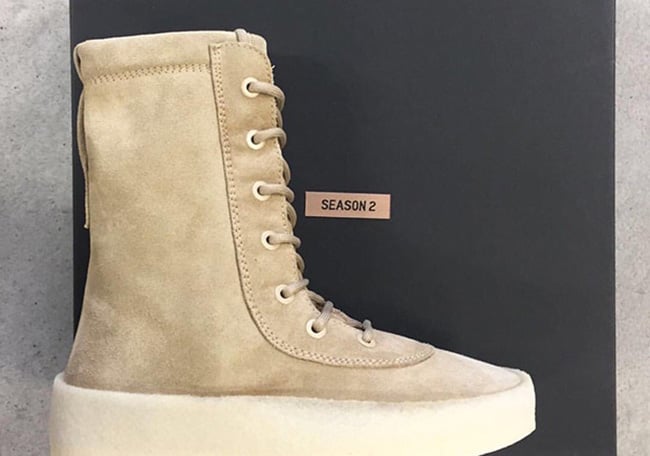 Kanye West's Yeezy Season 2 isn't scheduled to debut until February 2016, however we have a first look at one of the Yeezy Season 2 Boots set to debut around that time.
This time around, Kanye West has simplified the Yeezy Boots and added a few changes. Take note that this release is not a collaboration with adidas, but a project West is doing solo. Premium materials will be intact as they are made in Italy, while this time around he opted for a crepe outsole.
At the time of writing a release date for the Yeezy Season 2 Boots is unknown, nor the official name. Retail price is up in the air but more than like will cost about the same as the 950 Boots. Once we learn of additional details, we will make sure to let you know. See another image below.
Update: We have another look at the upcoming Yeezy Season 2 Boot that is expected to launch on June 6th. As mentioned, they are not a collaboration with adidas. This new pair differs a bit while using a different shade on the uppers and the midsole has a translucent look.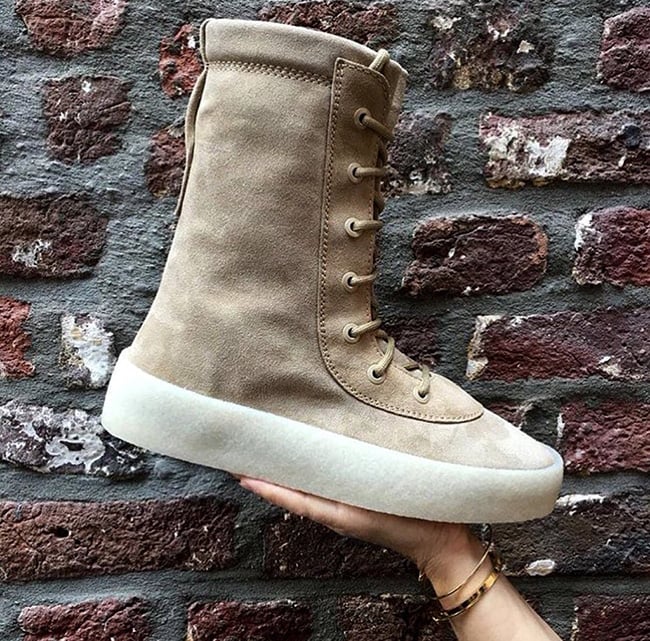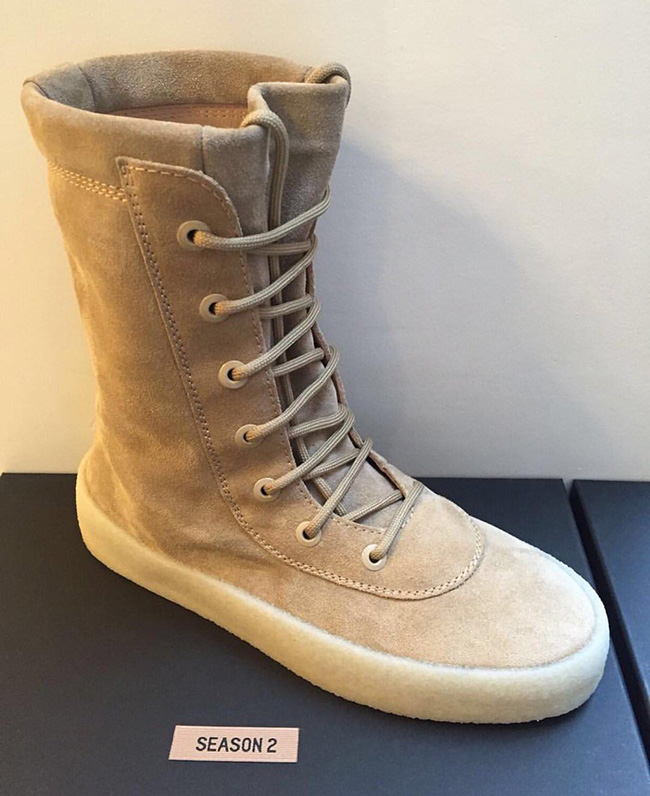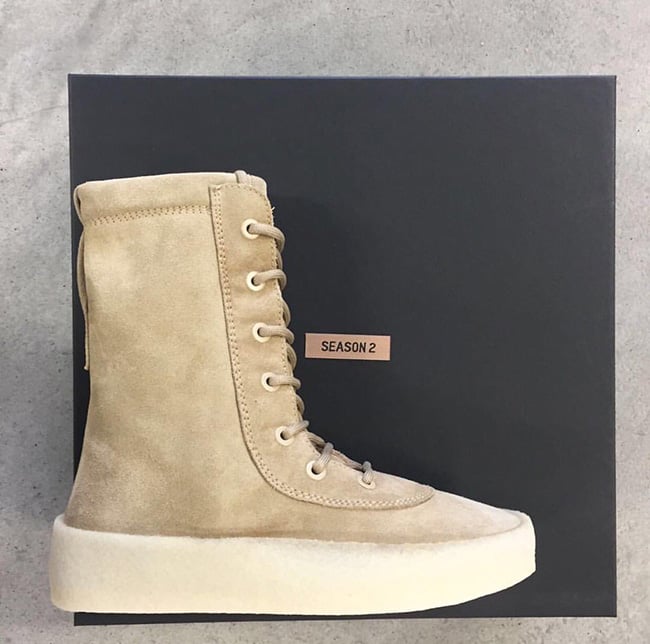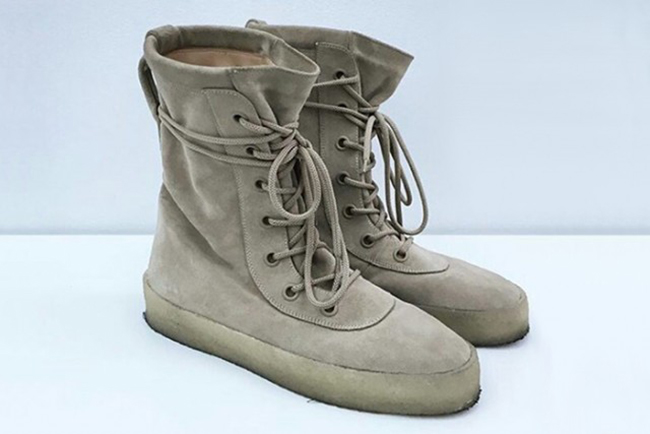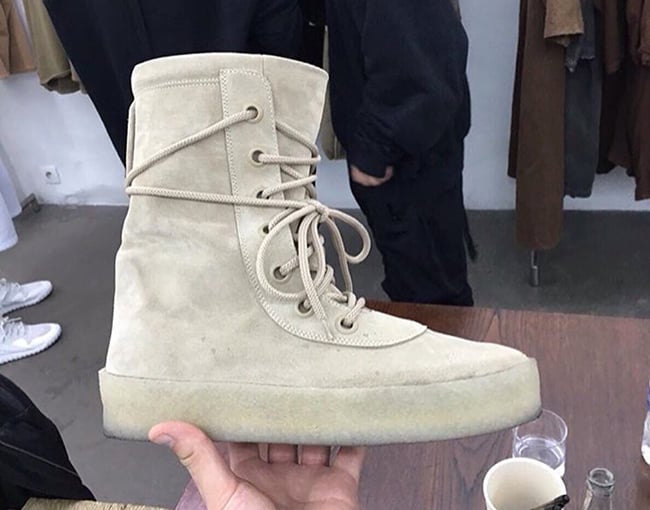 Source: Yeezy Talk Worldwide
We are sorry that this post was not useful for you!
Let us improve this post!
Tell us how we can improve this post?