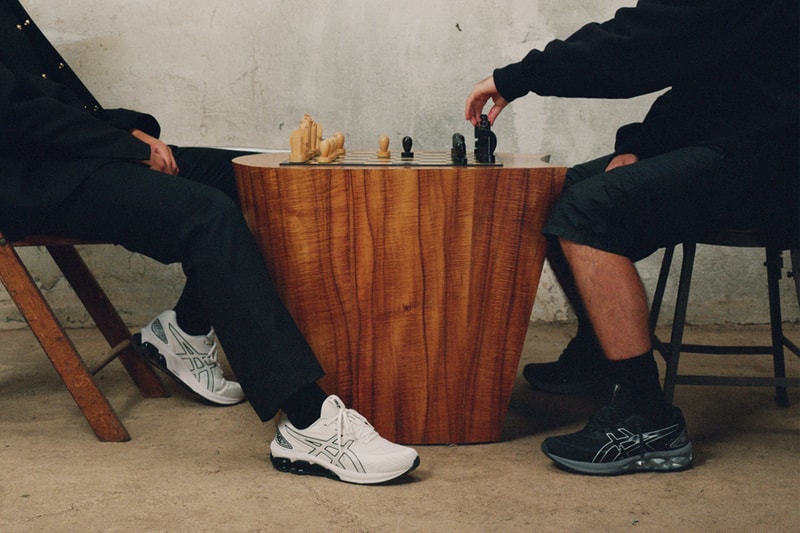 For decades, ASICS has been characterized by its trademark throwback silhouettes, extra comfortable fit, and unmatched "cool" factor. With the release of the brand's latest sneaker, the GEL-QUANTUM 180 VII, ASICS is now moving into the world of futurism with a simple yet powerful statement design that can be incorporated into athletic and updated casual looks.
The GEL-QUANTUM 180 VII is an all-black model with striking accents that streamline the shoe and allow it to effortlessly blend with a variety of outfits. Functionality remains a strong focus for the brand as the 180 VII features Scutoid GEL technology and a breathable jacquard mesh material. The overall silhouette feels futuristic but the baseline design defines its retro identity.
This new sneaker is inspired by the tried-and-true GEL-QUANTUM 360 lineage, but with a new sense of "accelerated flow." The brand referred to this phrase over and over again in the design process of this shoe, making sure to incorporate smooth lines and a modern feel along with essential practical features, like a full-length FLYTEFOAM cushioning system. This feature is indicative of the model's contemporary evolution, as it was reworked with ASICS' Institute of Sports Science.
The GEL-QUANTUM 180 VII can be purchased here for $130 USD.
We are sorry that this post was not useful for you!
Let us improve this post!
Tell us how we can improve this post?