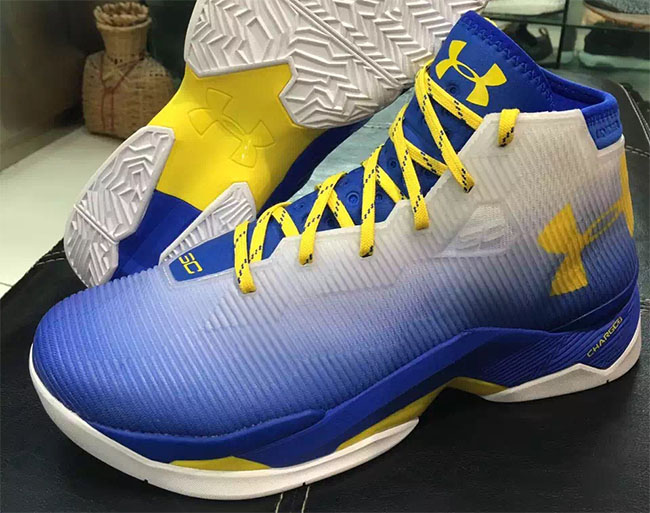 Steph Curry along with the Golden State Warriors set a new Gold Standard, they won their 73rd game during the 2015-16 NBA season while finishing out with 73-9 record. This of course broke the old record of 72-10 making last night a memorable moment in NBA history.
Breaking the record, Steph Curry wore his latest signature shoe, the Under Armour Curry 2.5 which should start to debut soon before his next model. Winning against the Memphis Grizzlies by a score of 125 to 104, the Curry 2.5 he wore comes in the Warriors colors. Starting off with Blue that gradients to White on the uppers, Gold accents hit the mid-foot while Yellow lands on the UA branding and laces.
At the time of writing, a release date for the Under Armour Curry 2.5 '73-9′ has yet to be announced, but it does appear that a release will happen in the future. Until we get new details, you can check out more photos below.
Update: Shortly after the Warriors broke the single season NBA win record, we now have a detailed look at the 73-9 Under Armour Curry 2.5.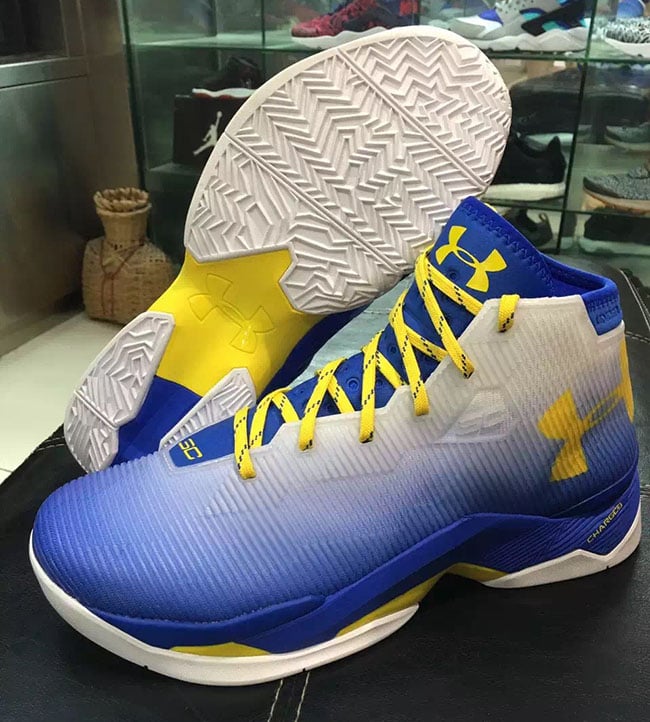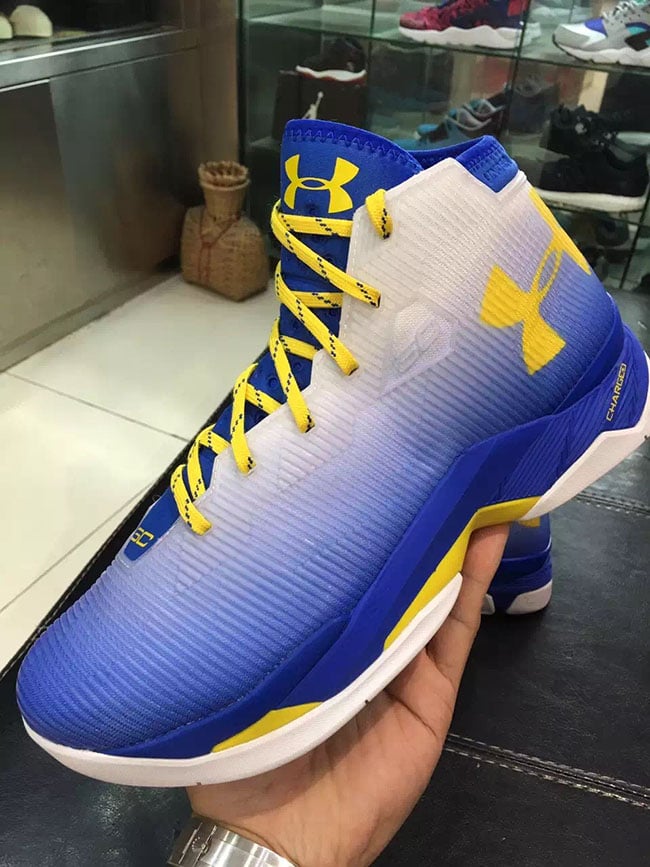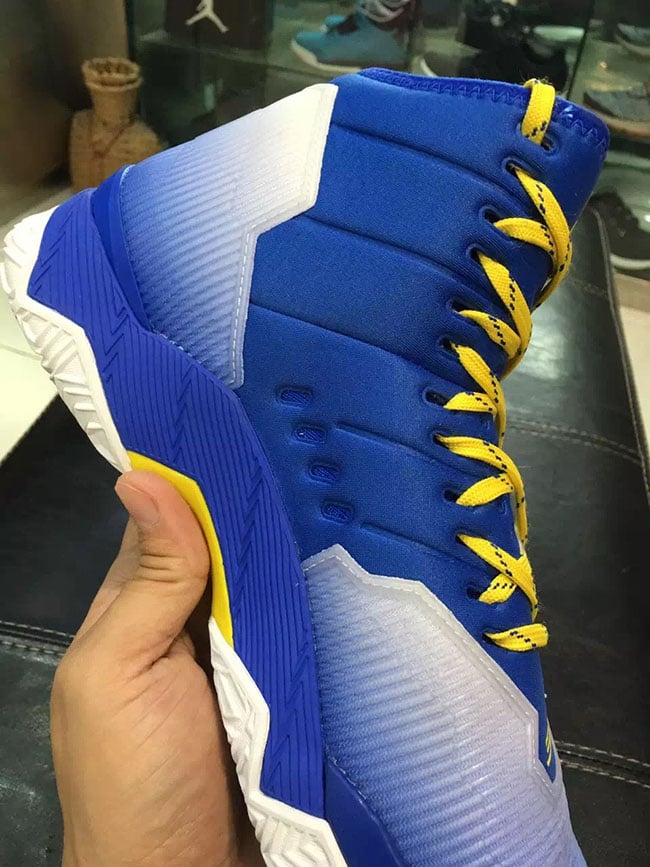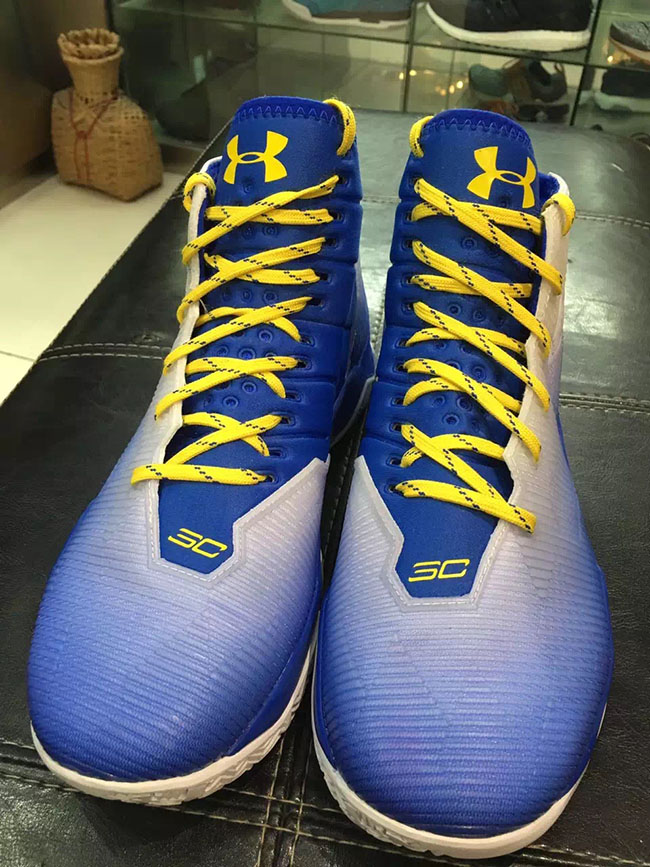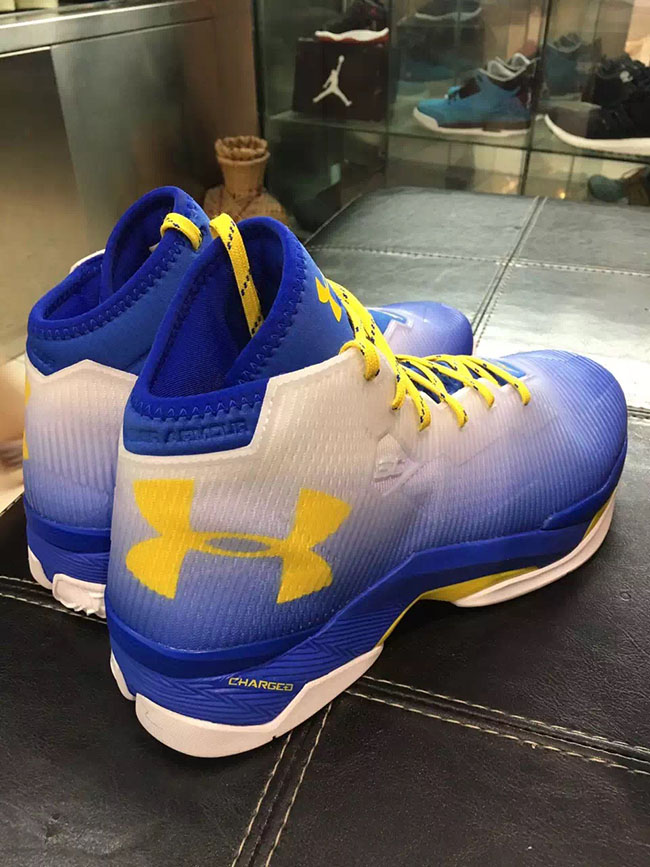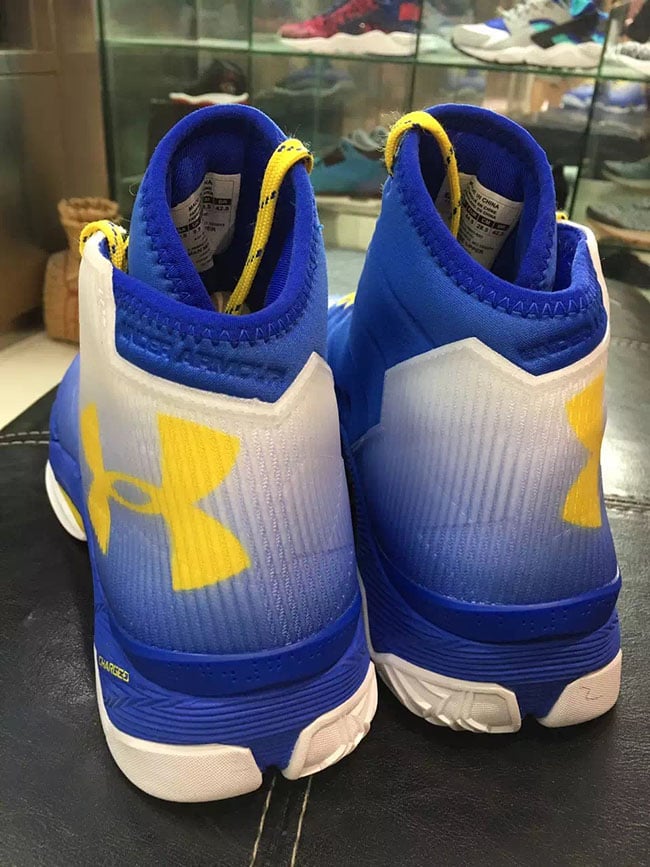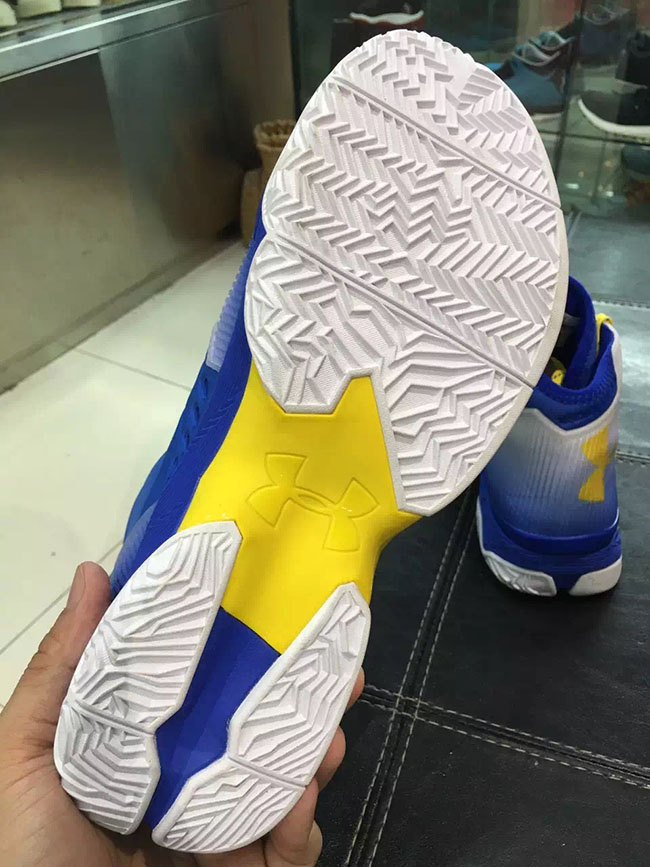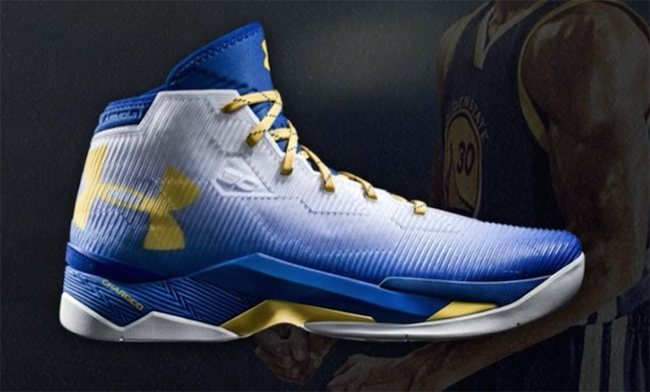 We are sorry that this post was not useful for you!
Let us improve this post!
Tell us how we can improve this post?