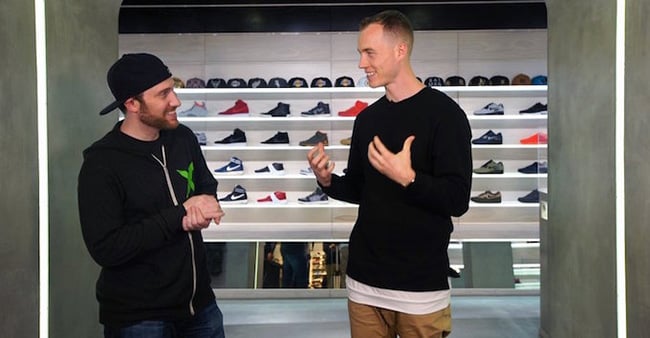 It's always cool to know what your sneaker collection is valued at which is where Campless, now known as StockX helps out. Founder of Stock X, Josh Luber recently sat down with DJ Skee to find out the value of his sneaker collection.
Starting off, they had to go through a total of 1,328 pairs which filled multiple rooms of his home. After taking inventory of each pair, StockX analyzed the market from not only sales across their platform but other vendors and consignment shops.
After everything was said and done, DJ Skee collection is valued at a whopping $404,000. When you really think about that evaluation, that money could easily buy a decent home.
Below is the full video of StockX visiting DJ Skee sneaker collection. As well as evaluating his collection, you can also spot some nice gems in the video. Let us know what your collection is valued at by leaving a comment.
We are sorry that this post was not useful for you!
Let us improve this post!
Tell us how we can improve this post?