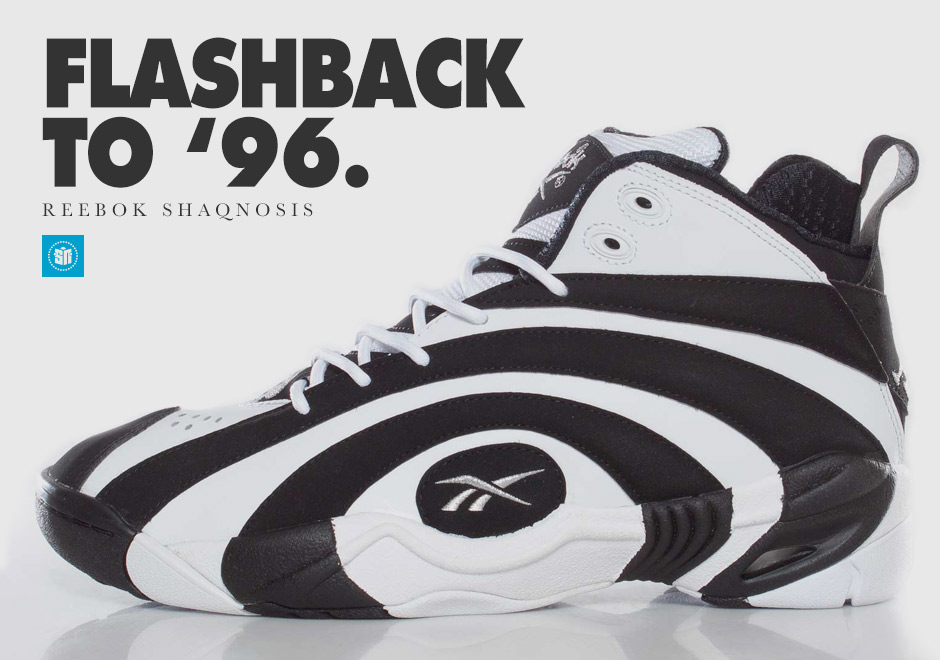 We continue our trip down memory lane to one of the biggest years for sneakers ever with another edition of Flashback to '96. So far we've gone on flashbacks to the Nike Zoom Turf and Air Max 96, and now we head over to where the bulk of the year's most memorable sneakers hail from: the hardwood. The amazing basketball sneaker designs from 1996 that have gone down as all-time classics are numerous, and we'll cover many of them eventually, but we begin with the most iconic signature sneaker for the NBA's most larger-than-life player of the '90s. Continue as we Flashback to '96 for a look at Shaquille O'Neal's forever bold and hypnotizing Reebok Shaqnosis.
Read the rest of Flashback to '96: The Hypnotizing Reebok Shaqnosis
---
© Sneaker News, 2016. |
Permalink |
No comment |
Add to
del.icio.us

The post Flashback to '96: The Hypnotizing Reebok Shaqnosis appeared first on Sneaker News.
We are sorry that this post was not useful for you!
Let us improve this post!
Tell us how we can improve this post?