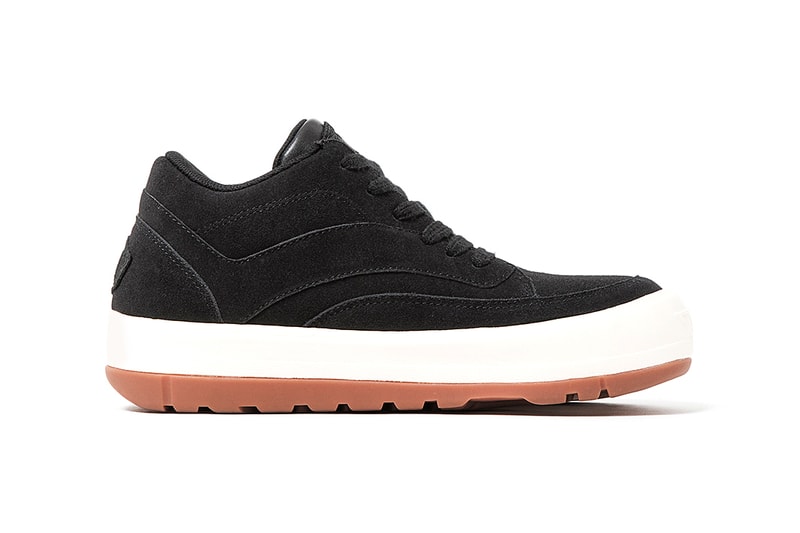 YSTRDY'S TMRRW and NORTHWAVE have come together to reissue an iconic Japanese sneaker for the first time.
NORTHWAVE's CREAM sneaker was first launched in Japan in the 1990's and quickly became one of the biggest shoes of that specific era. Now, YSTRDY's TMRRW is bringing back the high-profile item for a special re-release. YSTRDY's TMRRW designer Kazuya Sugano was even one of the young Japanese consumers who instantly fell in love with the shoe when it first hit the market.
"Arriving in Japan as the 90's sneaker boom and burgeoning Ura-Harajuku movement were taking hold, Italian brand NORTHWAVE was a hit with street style enthusiasts of the era," reads an official statement. "Two models, the CREAM and the ESPRESSO, which were initially designed as 'after snow' shoes, made a particular impact, becoming instant classics of Tokyo street style."
You can take a look at YSTRDY's TMRRW and NORTHFACE's CREAM reissue above, while the shoe itself will hit COVERCHORD on November 10.
Click here to view full gallery at HYPEBEAST
We are sorry that this post was not useful for you!
Let us improve this post!
Tell us how we can improve this post?